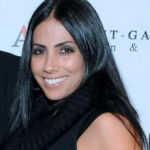 Joanna Santana
Real Estate Agent
A little bit about me...
Bachelor's in Marketing | Miami Native | Bilingual Marketer
A proud Miami native with a Bachelor's degree in Marketing from Florida International University (FIU), Joanna Santana is not just a real estate agent; she's a dedicated professional with a profound understanding of the local market and a passion for marketing. Joanna's roots in Miami run deep, providing her with a unique insider's perspective on the city and its diverse communities. As a bilingual marketer, fluent in both English and Spanish, she ensures that every client receives personalized and effective communication. Prior to her real estate career, Joanna served as the Director of Membership for the Fisher Island Club, where she honed her skills in customer service and marketing. Her background in marketing is not just a profession but a true passion, which she brings to her real estate endeavors. She understands that effective marketing is the key to achieving the best results for her clients. With her knowledge of Miami, her marketing expertise, and her commitment to excellence, Joanna is the ideal partner for your real estate journey. Whether you're buying, selling, or investing, Joanna Santana is dedicated to helping you achieve your real estate goals.